John D. Hamrick, Vice President – Exchange Advisor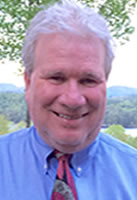 Phone & Fax:
(603) 336-3190



John provides Exchange consulting and support to our clients and professional partners. John has over 10 years of exchange experience, coupled with over 20 years experience in the real estate (residential and commercial) and business brokerage industries. John has been an integral part of Edmund & Wheeler since 2000. John is a licensed New Hampshire real estate professional and coordinates our real estate and alternative exchange activities. He is also an approved Section 1031 trainer with the New Hampshire, Vermont & Maine Real Estate Commissions. John lives in Littleton, NH with his best friend Mary. John & Mary enjoy the arts and extensive travel and exploration around New England and the world!
VP, Qualified Intermediary – Edmund & Wheeler, Inc. 2008-Present
1031 Trainer & Qualified Intermediary, Edmund & Wheeler, Inc. 2005-2008
President & Founder, Profile Technologies, Inc., Littleton, NH 2002-2005
Business Development & Technology Consultant, Littleton, NH 1997-2002
Technology Consultant, Houston, TX 1995-1997
Vice President, Commercial Outsourcing, Zebec Data Systems, Houston, TX 1992-1995
Marketing Manager, Loral Space Information Systems, Houston, TX 1989-1992
Account Executive, Digital Equipment Corporation, NASA Johnson Space Center, Houston, TX 1986-1989
Account Executive, Digital Equipment Corporation, White Sands Missile Range, El Paso, TX 1982-1986
Public Speaker & Educator, Technology and Related Industries, Nationwide, 1985-2005
Public Speaker & Educator, Technology in the Real Estate Industry, 1995-Present
Licensed New Hampshire Real Estate Sales Person – 2008- Present
AAEE (Electrictrical Engineering) Parkland College, Champaign, IL, 1979
Harvard Business School – Intensive 12 Week Intern Program sponsored by Digital Equipment Corporation, 1985
Have Attended Hundreds of Company & Self Sponsored Training Programs

Sales, Marketing and Business Development
Section 1031 & Related Topics
Tax Deferral Strategies
CORE & Elective Real Estate Training
Passive Real Estate Investing
Technology Related Certification Training

Accomplished Musician and Lover of the Arts
Chris Brown – Exchange Advisor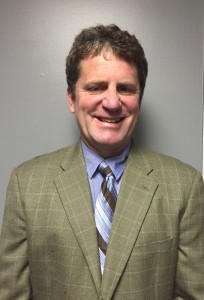 Phone & Fax: (603) 336-3191



Chris brings with him over a decade of experience in assisting his clients with 1031 strategies and replacement property options. Chris's focus at Edmund & Wheeler is to provide a full range of exchange consulting, facilitation and replacement property strategies.
[/toggle]
Tim Burger, Exchange Advisor
Tim assists our clients and professionals in coordinating exchanges, managing professional training activities and exchange facilitation. Tim manages our reverse and build-to-suit projects and is in charge of client escrow accounts and wind-up activities. Tim lives in Sugar Hill, NH with his wife Jill and their two children Quincy and Evelyn and their Boston Terrier Millie.  Tim and his family enjoy skiing and hiking in the fabulous NH White Mountains.
Mary O'Toole, President – Operations Manager
Mary brings 40 years of entrepreneurial experience, enthusiasm and passion to Edmund and Wheeler. Mary is a licensed New Hampshire Real Estate Broker, Realtor, and Certified Buyer Representative(CBR). Mary is the managing broker of the office and assists with the daily operations to ensure professional, smooth transactions. Mary is an experienced equestrian has a passion for all creatures great and small and enjoys travels and the arts. John and Mary are life partners and live with their most precious chihuahua "Diogi"! 
Diogi – Office Mascot & A Source of  Many Smiles
The most precious Chihuahua.